In Part 1 of this blog series, we discussed offers of admission that seniors may receive. These may include the sometimes surprising requirement to start in either the summer or spring, at an alternate campus, or even in a different academic program, including online. Such decisions are usually final. But, what if, as a rising senior, you find these admissions options attractive? Some schools will allow you to apply for these programs, which may – but not always! -- improve your chances of getting in. Read on for more information.
If you're a student eager to start college as soon as possible, consider applying for a summer- term start. While some schools limit summer term admission to "invitation only," others allow students to explicitly apply for summer terms. Penn State asks students on their application if they'd like to start in the summer, and notes that admission is more favorable: "Those students who are interested in University Park and would like to increase their chances of admission to that campus have the option of indicating interest in the summer session." Nearly all of the state universities in Florida let students apply for summer start, and in most cases, admission is slightly less competitive, with mid-50% test scores and GPAs a bit lower than the ranges for students accepted to fall. In both cases, students take two summer courses while enjoying a smaller student population, easier access to advising, and the opportunity to connect with classmates sooner.
Northeastern University and Boston University are two schools which have jumped in rankings, and therefore selectivity, over the past decade. Now that they've become target schools for rather strong academic students, their admit rates have dipped below 20% − resulting in more disappointed applicants. As we discussed in our previous blog, students applying for a traditional fall start may instead receive placement into one of these schools' alternate programs. However, if these programs already sound appealing, you can indicate this preference on your application! N.U.IN students will study abroad their first semester and transition to Northeastern's main campus in Boston in January. You'll be asked to indicate your level of interest in this program on your application, but cannot directly apply. BU, however, allows you to apply directly to its College of General Studies (considered slightly less selective for admission), where students take a gap semester in the fall of their first year, then start in Boston in January. They also spend the following summer term in London. After two years at CGS, students finish their majors at one of BU's other schools and colleges on the Boston campus.


Students applying to Denison, Cornell, and Middlebury may indicate interest in a spring start, although the language on these schools' websites implies that it's no easier to be admitted for spring than it is for fall. NYU gives its applicant a plethora of choices, including three campuses (New York, Abu Dhabi, Shanghai), college/major, and willingness to start in Liberal Studies if the applicant is not admissible into other programs. Given that admission to NYU, like its Boston counterparts, has become very competitive, you may wish to explore these options if NYU is your top choice!

Emory University offers applicants the choice of starting at its Oxford College, about 40 miles southeast of Atlanta. Billed as "one of two ways to start your Emory undergraduate education," Oxford College offers students their first two years on its campus prior to transitioning to Emory's main Atlanta campus. Admission is competitive, but slightly less so than admission to Emory. Unlike its PaCE program, UF's Innovation Academy is not a true pathway to the traditional fall-spring academic calendar; rather, it gives students the chance to pursue their studies in Gainesville following a unique spring-summer schedule with an education centered around innovation. Students admitted to IA cannot appeal to start in summer or fall, so choose wisely.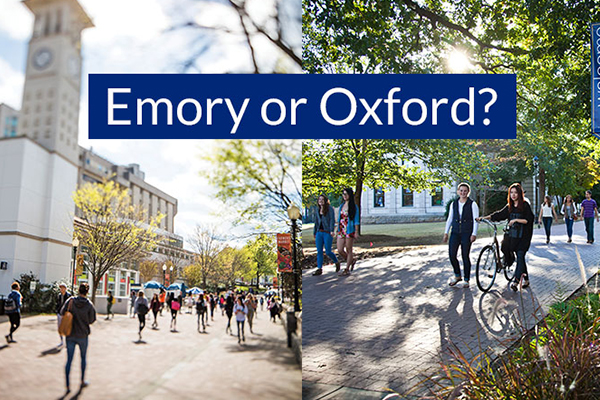 As you can see, the world of college admissions is no longer as simple as picking a school and starting in the fall. Admitted students are increasingly offered a variety of pathways – only a few of which we have highlighted in this series. As rising seniors begin working on college applications, we know questions will arise about these options. Do you need help discerning which college, and which plan, is the best match for you? Give us a call! Our college counseling experts are familiar with these alternate entry routes and are ready to assist you.